I was the only one who got to go on the "new and improved" Pirates of the Caribbean ride, with added Johnny Depp every fifteen seconds. The new catchphrase was; "Dead Men Tell New Tales!" ...wtf? oh Disney, why do you molest your own nostalgia?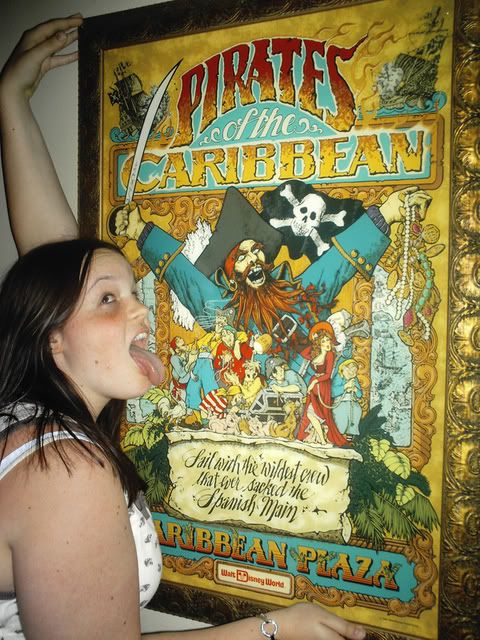 This picture basically sums up Bailey's feelings on the ride though.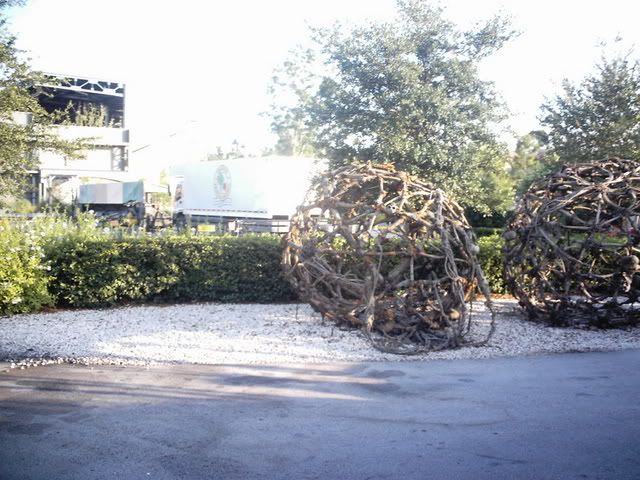 Bone cages from the second Pirates movie.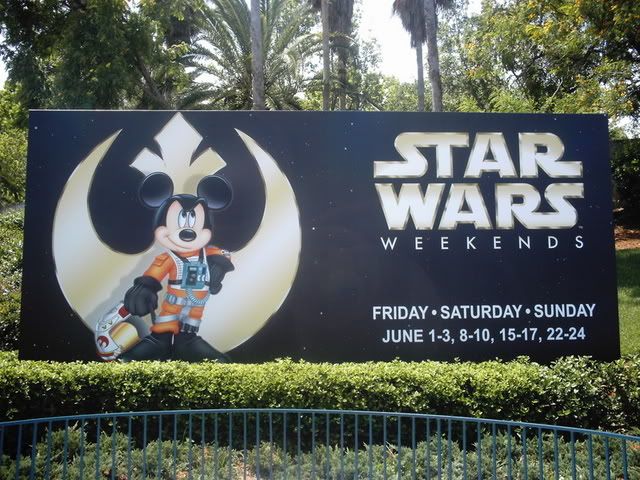 We came a month too early for Star Wars weekend, but isn't Mickey cute on the banner??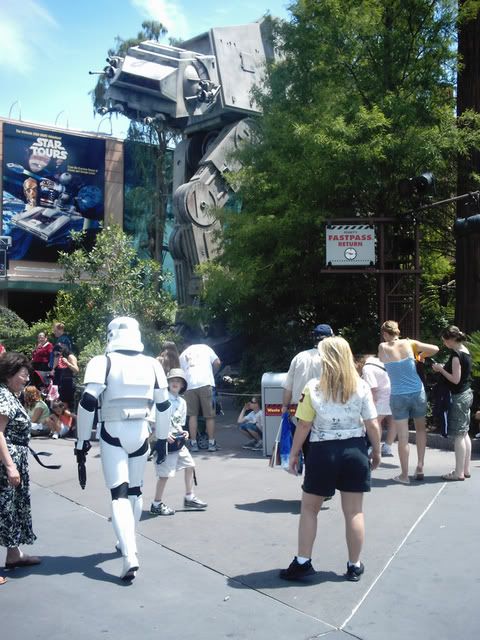 I arrived at Star Tours, the Star Wars ride at MGM, just in time to see the storm troopers leaving.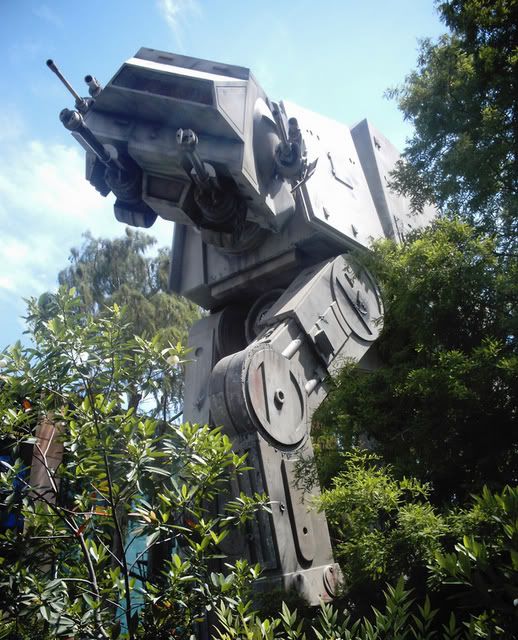 coolest thing outside the ride, this guy is probably a bit smaller than the real thing, but it shoots water at people walking by.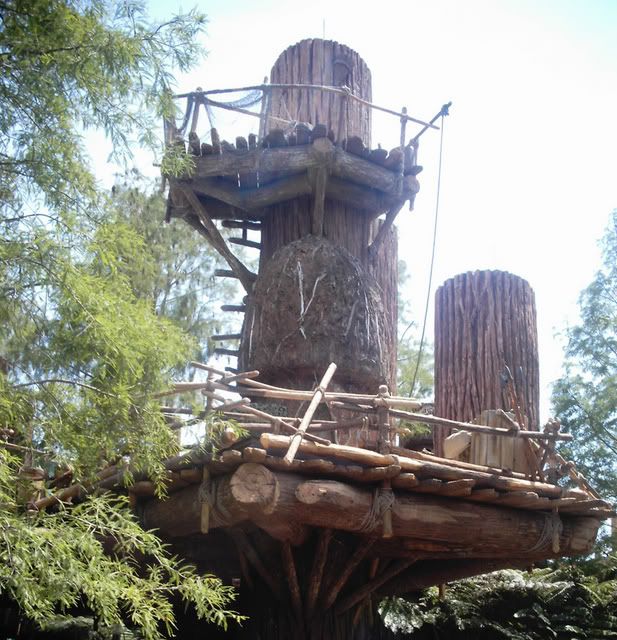 Ewok homes. Sadly, just for show and well guarded.



Look! I'm in Tatooine!


Other side of the Ewok village.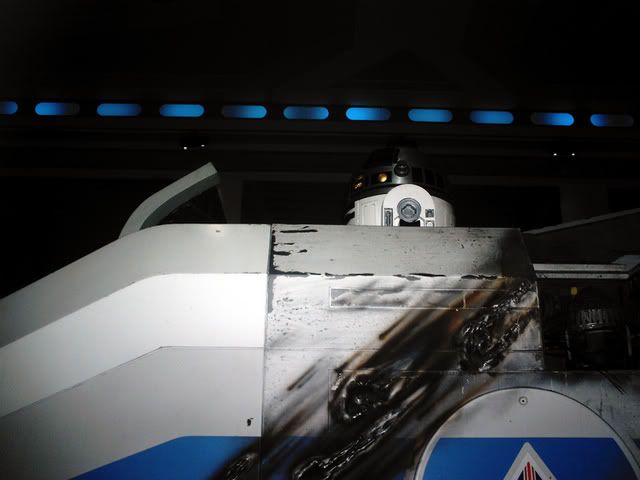 R2D2! Inside Star Tours him and C3PO talk to each other, but last time I tried to shoot a video of it it was pretty dark.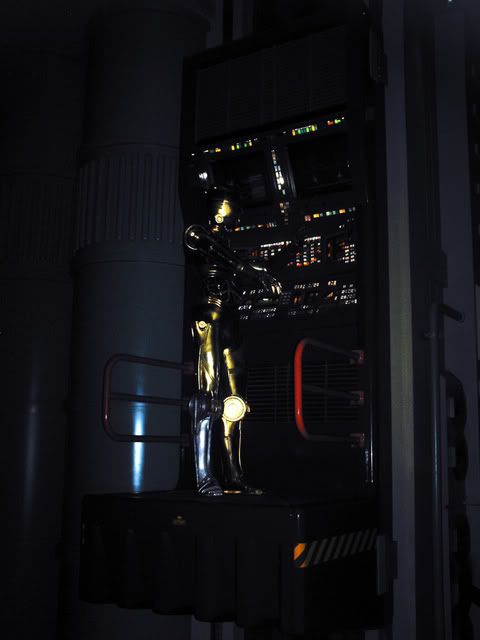 You can kind of see C3PO.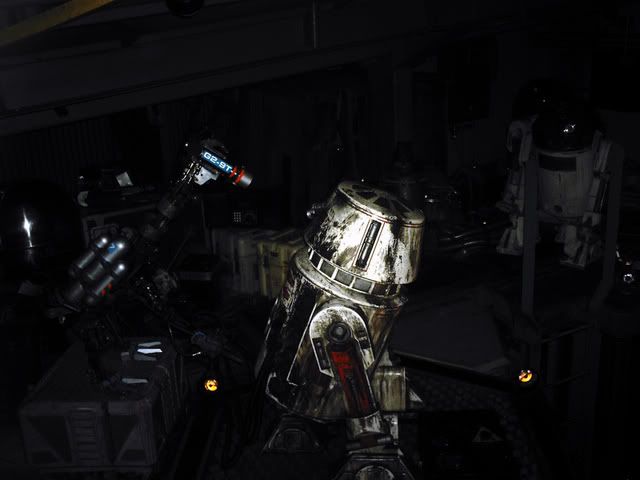 This droid was soooo cute!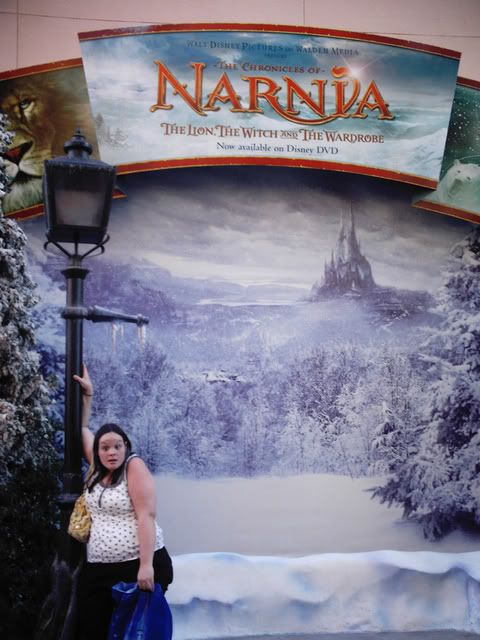 The Narnia ride was super lame, but the photo op was pretty awesome. I told Bailey to look, "amazed" and this is the face I got.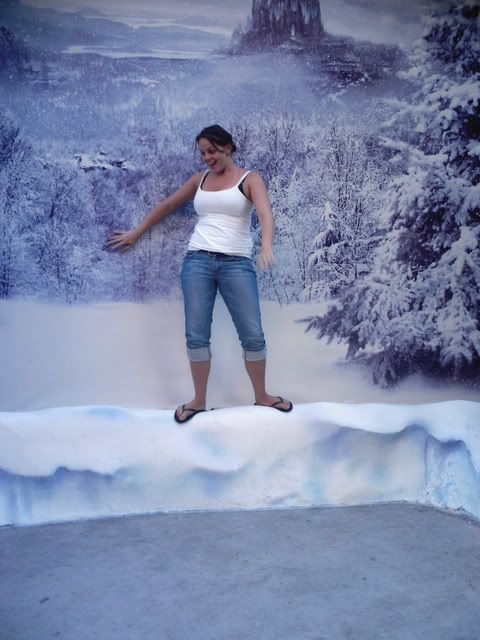 The Stanard girls in Narnia.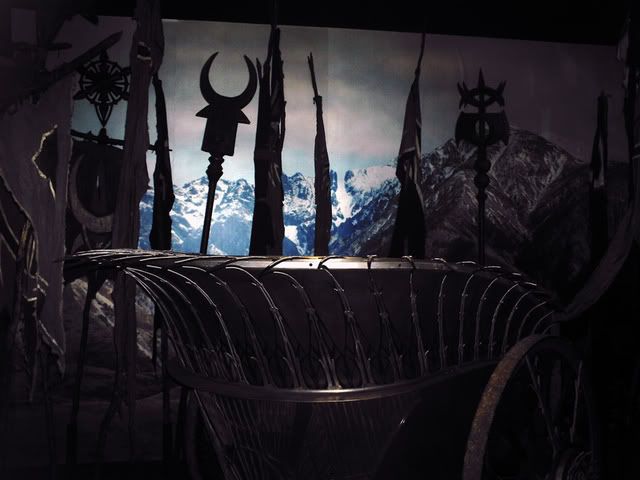 They had the white witch's chariot in a big glass case but my picture of the witch's costume didn't turn out.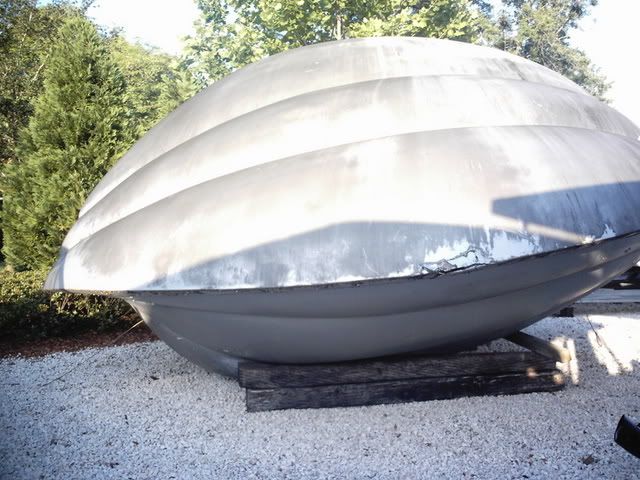 Actual ship from Flight of the Navigator.



Awesome Cruella DeVil costume from the live action movie, sadly, lacking equally awesome hair.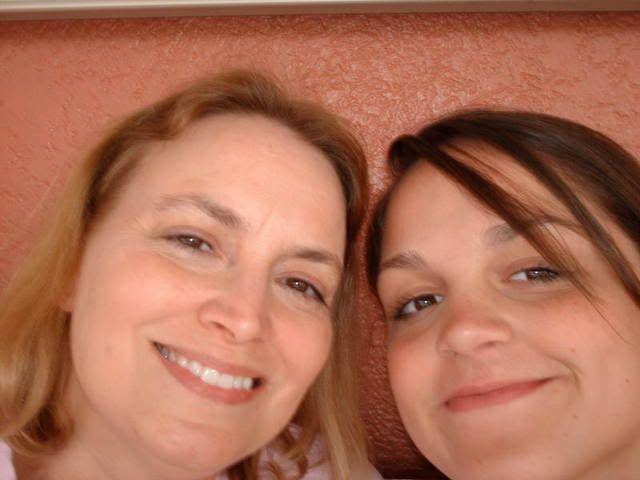 Casey and my Aunt Shelley, waiting for the bus.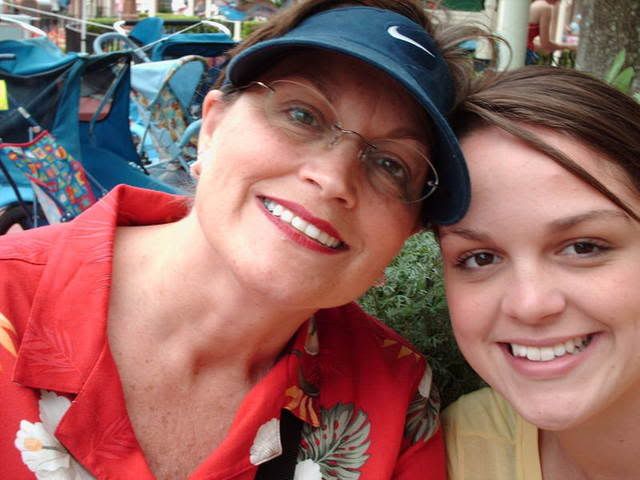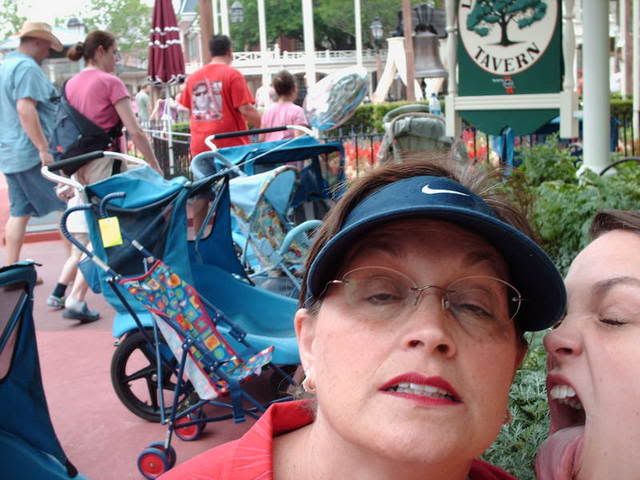 My mother and sister in front of the Liberty Tree Tavern.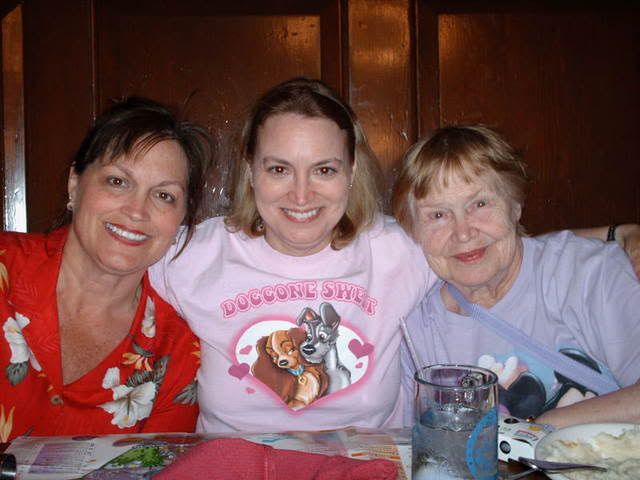 Mother, Aunt, and Grandma at the Liberty Tree Tavern in the Magic Kingdom, where we met Chip and Dale!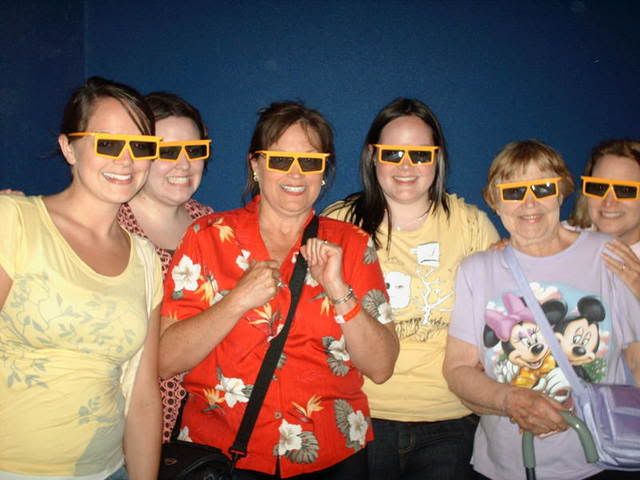 All of us at the 3D show Philharmagic in the Magic Kingdom. One of our favorites!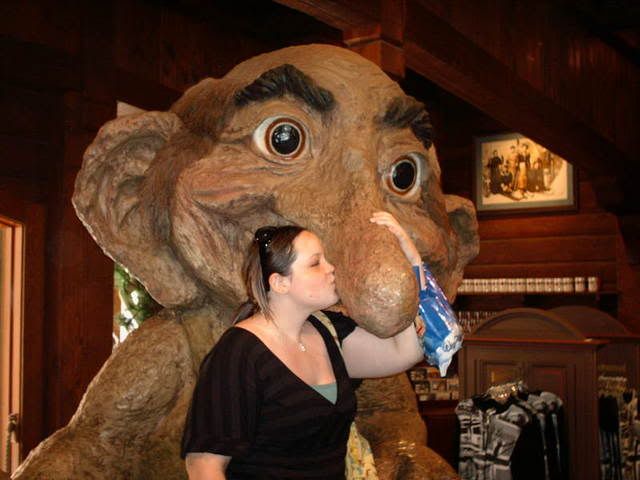 We spent a really long time in Norway because Bailey was looking for a troll for her boyfriend, unfortunately, the only one she liked was this one.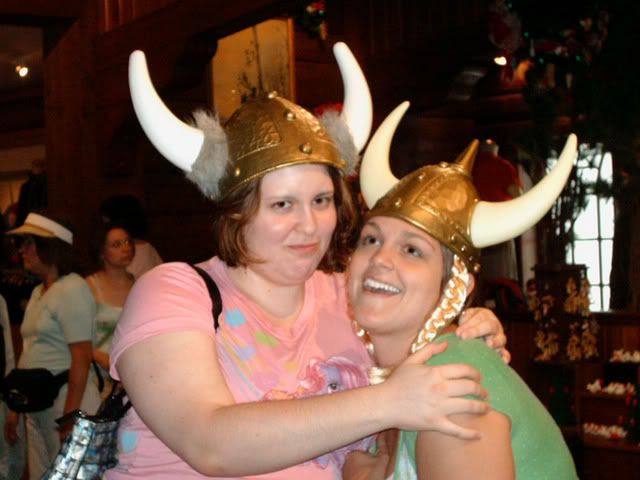 Me and Casey got bored and found Viking Helmets.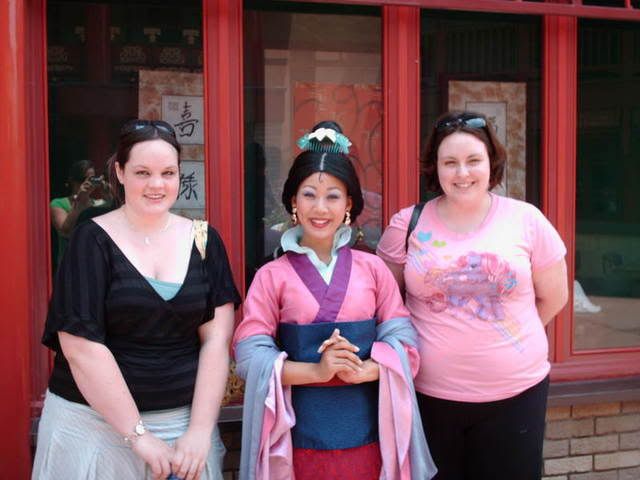 And then we met Mulan! Who looked a little lonely. We saw Esmerelda in France, but the camera battery died.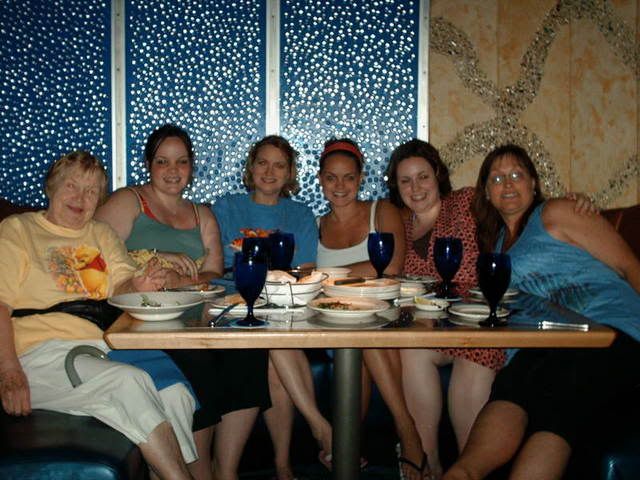 All of us at the Coral Reef restaurant in Epcot, which was really awesome. I got see sea turtles and we ate the best steak I've ever had. Best of all, right across the street was the Finding Nemo ride, and Turtle talk with Crush, which was toooo cute.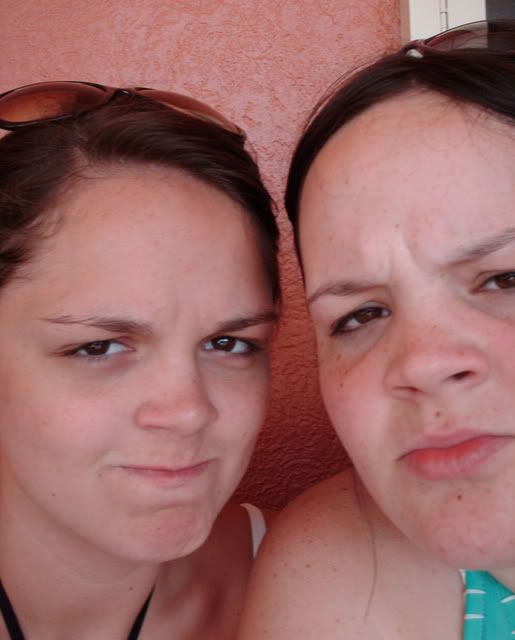 Casey and Bailey waiting for the bus.



Mom and Bailey on the bus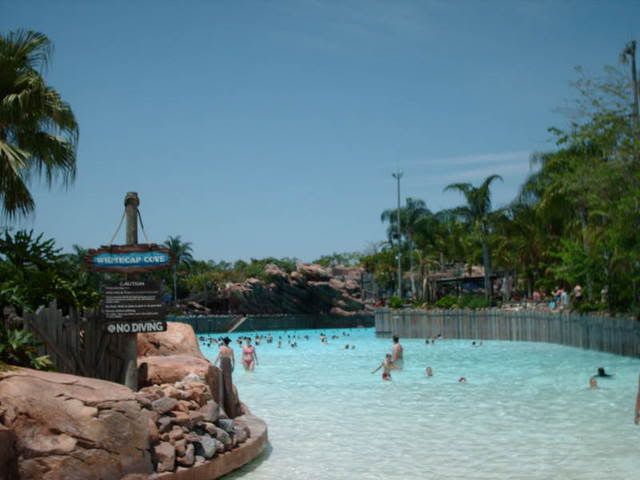 Typhoon Lagoon! We tried tanning by the wave pool because it was the only place without creepy bugs, and me and Bailey burnt all over because we're albinos.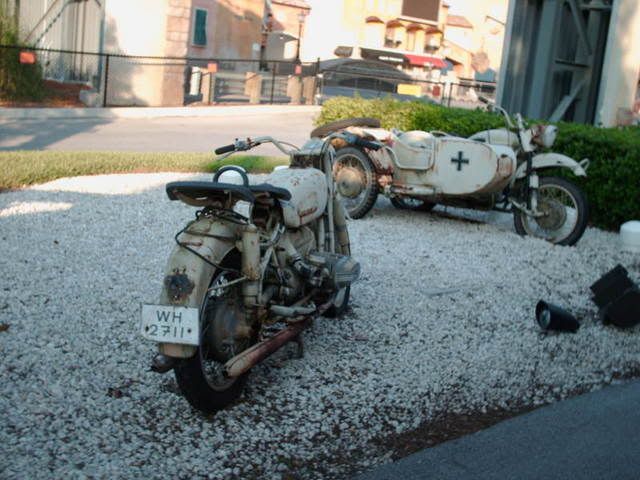 Bikes from Indiana Jones and the last crusade! Our tour guide told us it starred Harrison Ford and Sir Anthony Hopkins. A good reason to dislike him for the rest of the tour.